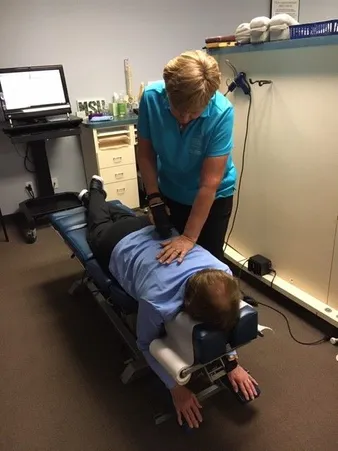 We proudly provide total wellness care in which we offer chiropractic services for everyone of all ages in your family. From professional athletes to homemakers, engineers to electricians, young people to seniors, chiropractic care has been the answer to optimum health.
Many people see a chiropractor for back, neck or other joint problems. However, chiropractic care is an excellent way to keep your body at its peak performance through nutrition, adjustment and overall wellness. The non-surgical, drug-free healing nature of chiropractic provides many benefits to the health of millions of other people worldwide each year. Most chiropractic patients experience real relief and improved general well-being, and continue to make regular visits a part of their healthy lifestyle choice.
While many conditions can be relieved through chiropractic, the best way to treat these conditions is to prevent them before they even start. Regular chiropractic visits can help to prevent physical problems and injuries from occurring. Other potential benefits of regular chiropractic visits are increased flexibility and mobility, higher level of energy, improved posture, more effective immune system, better circulation, and an overall better feeling of well-being.
We take pride in serving you and aim to provide a high level of treatment unmatched by other practices. Call us today to set up an appointment to discuss any questions and your wellness needs.